Leading and collaborating
of the Center for Systems Science and Engineering (CSSE)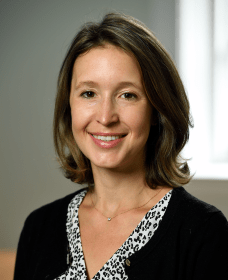 Alton and Sandra Cleveland Professor In Civil and Systems Engineering
CSSE Director
Website
Lauren Gardner is the Alton and Sandra Cleveland Professor in the Department of Civil and Systems Engineering at Johns Hopkins Whiting School of Engineering and holds a joint appointment In the Bloomberg School of Public Health. She is a specialist in modeling infectious disease risk, including COVID-19, measles, dengue, Zika, Avian influenza, and other emerging infectious diseases. Her work focuses holistically on virus diffusion as a function of climate, land use, human behavior, mobility and other contributing risk factors. She is also the creator of the interactive web-based dashboard being used by public health authorities, researchers, and the general public around the globe to track the outbreak of the novel coronavirus that spread worldwide beginning in January 2020.  [Google Scholar]
Research Interests
 

Infectious Disease Modeling,

 

 

Data-driven epidemic planning and decision making

 

Network modeling

,

system design, and optimization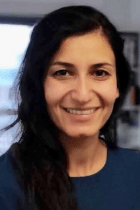 John C. Malone Assistant Professor of Civil and systems Engineering
CSSE Associate Director
Website 
Kimia Ghobadi is a John C. Malone Assistant Professor of Civil and Systems Engineering and Malone Center for Engineering in Healthcare at the Whiting School of Engineering. Prior to that, she was a postdoctoral fellow at MIT Sloan School of Management, and received her PhD in Industrial Engineering at the University of Toronto. She obtained her Bachelor in Mathematics at Sharif University and her Masters' in Mathematics and Computational Engineering and Science at McMaster University. Kimia is a recipient of INFORMS Judith Liebman award and Canada's Natural Sciences and Engineering Research Council's graduate and postdoctoral scholarships. [Google Scholar]
Research Interests
Inverse optimization
Mathematical Modeling
Analytics

Healthcare Operations

Medical Decision-making
Public Health
of the Center for Systems Science and Engineering (CSSE)
Tak Igusa is a Professor in the Department of Civil and Systems Engineering where he has been a faculty member since 1999. While his initial research was focused on systems analysis of civil and mechanical structures, during the past 10 years he has pursued collaborations throughout Johns Hopkins to explore wider applications of systems methods. [Google Scholar]
Research Interests
System Dynamic Modeling
Agent Based Modeling
Modeling Frameworks for Predicting the Onset of Chronic Disorders
Systems Modeling of the Causes of Obesity and Non-communicable Diseases
Community Resilience
Structural Dynamics
Acoustics
Gregory Falco is an assistant research professor in the Department of Civil and Systems Engineering. In fall 2021, Falco will become an assistant professor in that department and in the Institute for Assured Autonomy (IAA), a joint Whiting School of Engineering and Johns Hopkins University Applied Physics Laboratory research institute. He is also a member of the Center for Systems Science and Engineering.
Falco is a cyber civil engineer who designs, builds, and investigates critical infrastructure's digital layer. For a decade, he has been at the forefront of smart city design, development, and deployment in industry and academia. His research uncovers the security, safety, and trust risks of AI-enabled mission systems. Falco invents and holds patents for security and resilience-enabling technology for terrestrial and space autonomous and control systems. He applies his research to the energy, space, public safety, transportation, and insurance sectors. [more…]
Gonzalo Pita is an associate research scientist and Director of the MSE in Systems Engineering program in the Department of Civil and Systems Engineering, where he has been since 2008 in different capacities. He leads multidisciplinary research on the quantification of natural disaster risk and vulnerability modeling, among other topics. Since 2013, Gonzalo has also served as a senior specialist at the World Bank, where he leads projects in natural hazards risk assessment, design and implementation of asset management systems, and design of natural disaster mitigation public policy.
Research Interests
Natural catastrophe risk simulation
Structural vulnerability modeling
System dynamics
Impacts of climate change
Risk-based asset management systems
Modeling of natural hazards (hurricanes, earthquakes, floods).
Development of building inventory with remote sensing.
Quantification of hazards' impact on national budgeting processes
Analysis and design of disaster risk financing policies
Uzi (Yury) Dvorkin is an associate research professor in the departments of Civil and System Engineering and Electrical Computer and Engineering and a member of the Ralph S. O'Connor Sustainable Energy Institute.
Using multi-disciplinary methods in engineering, operations research, economics, and policy analysis, Dvorkin develops models and algorithms to assist society in accommodating challenges posed by emerging smart grid technologies, such as intermittent power generation, demand response, storage, smart appliances, and cyber-infrastructure. His research is funded by the National Science Foundation, U.S. Department of Energy, U.S. Department of Transportation, Advanced Research Projects Agency-Energy, Electric Power Research Institute, New York State Energy Research and Development Authority, and the Alfred P. Sloan Foundation.
Previously, Dvorkin was an assistant professor and Goddard Junior Faculty Fellow in the Department of Electrical and Computer Engineering at New York University's Tandon School of Engineering, with an affiliated appointment at NYU's Center for Urban Science and Progress. [more…]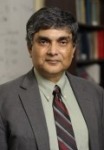 Somnath Ghosh
Michael G. Callas Chair Professor of Civil and systems Engineering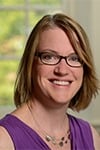 Lori Graham-Brady
Department Chair Professor of Civil AND SYSTEMS Engineering

James K. Guest
Associate Professor of Civil AND SYSTEMS Engineering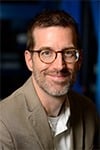 Benjamin Schafer
Professor of Civil AND SYSTEMS Engineering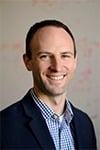 Michael D. Shields
Assistant Professor of Civil AND SYSTEMS Engineering