Welcome to
Dr. Gardner's Lab
Alton and Sandra Cleveland Professor


Department of Civil and Systems Engineering, WSE



Department of Epidemiology, Bloomberg School of Public Health (Joint Appointment)

Director, Center for Systems Science and Engineering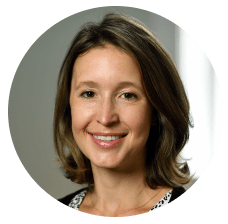 Lauren Gardner is the Alton and Sandra Cleveland Professor in the Department of Civil and Systems Engineering at Johns Hopkins Whiting School of Engineering and holds a joint appointment In the Bloomberg School of Public Health. She is the creator of the interactive web-based dashboard being used by public health authorities, researchers, and the general public around the globe to track the outbreak of the novel coronavirus that spread worldwide beginning in January 2020.
Gardner is a specialist in modeling infectious disease risk, including COVID-19, measles, dengue, Zika, Avian influenza, and other emerging infectious diseases. Her work focuses holistically on virus diffusion as a function of climate, land use, human behavior, mobility and other contributing risk factors. Gardner leads COVID-19 modeling efforts in partnership with U.S. cities to develop customized models to estimate COVID-19 risk at the local level, and to optimize resource allocation for surveillance and targeted testing. Her group also contributes weekly COVID-19 case and death predictions to the CDC's ensemble forecast through the COVID-19 Forecast Hub. The COVID-19 dashboard, which debuted on January 22, 2020 continues to be cited every day by multiple major media outlets, and has served as a resource for a number of federal agencies, including U.S. Vice President Mike Pence's coronavirus task force. Since its launch, the dashboard has recorded over 200 billion feature requests, which are the number of interactions visitors have with the underlying data available on the site.
Gardner has received research funding from U.S. governmental organizations and philanthropies including NIH, NSF, NASA, the CDC, and Bloomberg Philanthropies. She has published over 100 scholarly articles, letters, communications, and conference proceedings, and supervises a research group of PhD students and post docs. Gardner is an invited member of multiple international professional committees, and reviewer for top-tier journals and grant-funding organizations. She is an invited participant of various scientific advisory committees, including the U.S. Transportation Research Board committees on Network Modeling, Transportation and Health, and Aviation Security and Emergency Management. She has supervised more than 30 students and post-docs, and teaches undergraduate- and graduate-level courses on network modeling and transport systems at Johns Hopkins.
In addition to winning the 2022 Lasker Bloomberg Public Service Award, America's top medical research prize, for creating the COVID-19 dashboard that became the world's most trusted source for reliable, real-time data about the pandemic, she was named one of TIME's 100 Most Influential People of 2020; was included on BBC's 100 Women List 2020: Women who led change; was named one of Fast Company's Most Creative People in Business for 2020; was on the Baltimore Sun's 25 Women to Watch list, 2020; and was among the Baltimore Business Journal's Best in Tech 2020. She was also a winner of the 2020 Route Fifty Navigator Award, which honors individuals and teams who, while working with or in state, county, or municipal governments, demonstrate their ability to implement a great idea that improves public sector services and the communities they serve. She was also one of six Johns Hopkins experts who briefed congressional staff about the novel coronavirus outbreak during a Capitol Hill event in early March 2020,
Prior to joining JHU in 2019, Gardner was a senior lecturer in civil engineering at the University of New South Wales (UNSW) Sydney, in Australia. She received her BSArchE in architectural engineering, her MSE in civil engineering, and her PhD in transportation engineering at the University of Texas at Austin.
My research focuses on advancing the state-of-art in data-driven epidemic planning and decision making in order to provide outbreak assessment and control recommendations based on best available evidence. Most notably, I lead the efforts behind the interactive web-based dashboard being used by public health authorities, researchers, and the general public around the globe to track the outbreak of the novel coronavirus in 2020.
For a comprehensive list of my publications, please refer to my Google Scholar.
National Science Foundation (NSF) "RAISE: IHBEM: Modeling Dynamic Disease-Behavior Feedbacks for Improved Epidemic Prediction and Response". 10/01/2022 – 09/30/2025. Award ID: 2229996
Bloomberg Philanthropies, City Data Analytics Initiative. Aug 2021 – Aug 2024.
Centers for Disease Control and Prevention (CDC) SHEPheRD Project: Center for Accelerating Modeling Uptake. Contract number: 200-2016-91781. 2021-2024.
National Science Foundation (NSF) RAPID "Real-time Forecasting of COVID-19 risk in the USA". 2021-2022. Award ID: 2108526
Centers for Civic Impact (CCI). "A Multi-Scale Covid-19 Risk Model for Orleans Parish" May-Dec 2020.
CDC BAA – Virus Genomics and Human Mobility Reveal the Patterns SARS-CoV-2 Spread.  Collaboration with Yale School of Public Health. Project Period: 9/1/2020 – 8/31/2022.
National Institute of Health (NIH), "Consortium for Viral Systems Biology (CViSB)". Collaboration with The Scripps Research Institute and UCLA. Grant Number: 3U19AI135995-03S1. 2020 –2021.
NASA COVID-19 Supplement to "Environmental Determinants of Enteric Infectious Disease: a GEO platform for analysis and risk assessment". 2020
National Science Foundation (NSF) RAPID "Development of an interactive web-based dashboard to track COVID-19 in real-time". 2020. Award ID: 2028604
"Introduction to Network Modeling" (EN560.453, EN560.653), Department of Civil and Systems Engineering, Fall
Ensheng Dong, PhD candidate
Hongru Du, PhD candidate
Maximilian Marshall, PhD candidate
Sonia Jindal, PhD candidate
Kristen Nixon, PhD candidate
Naomi Rankin, PhD Candidate
Samee Saiyed, Research Assistant
Andreas Nearchou, Research Assistant