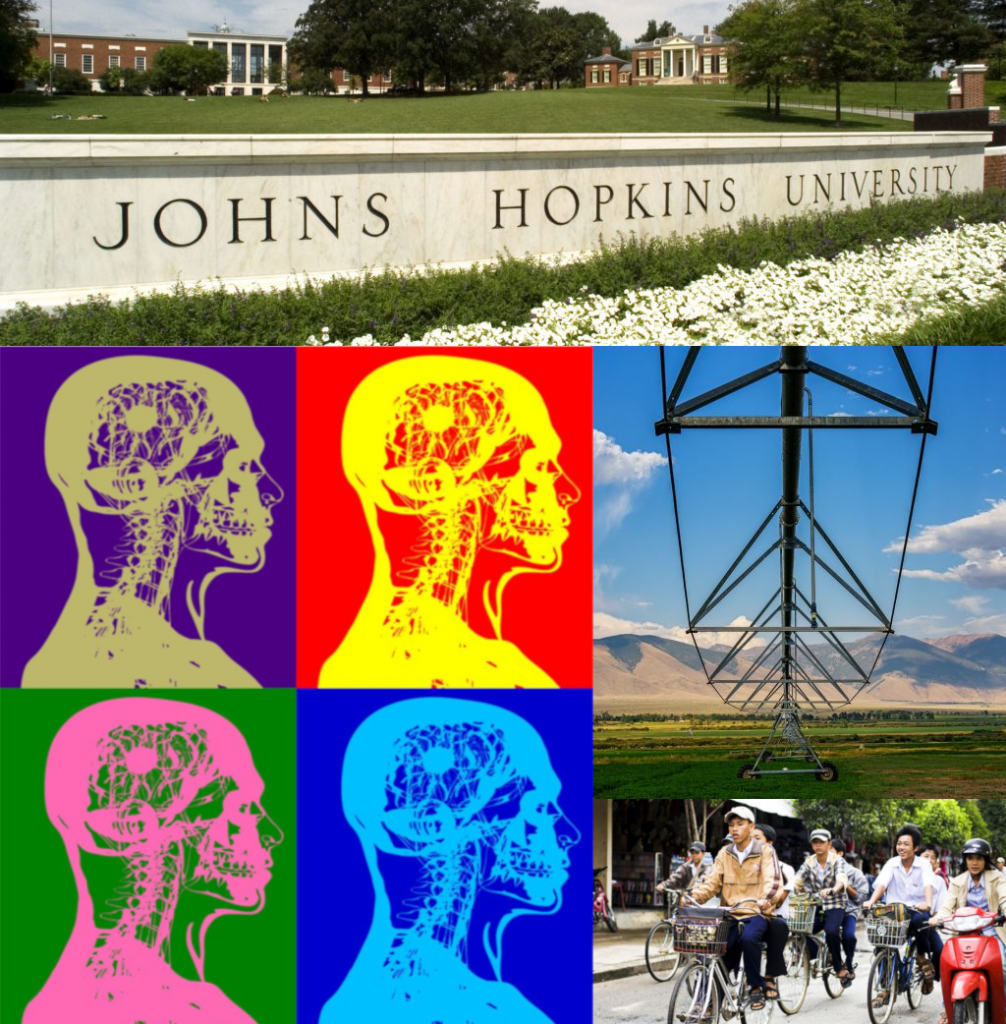 Modern, complex problems require the development of a new scientific way to analyze and address them – one that focuses on the connections between different disciplines. The goal of the Center for Systems Science and Engineering (CSSE) is to further the development of this science of interconnection.
Housed in the Johns Hopkins Department of Civil and Systems Engineering, CSSE takes a multidisciplinary approach to modeling, understanding, and optimizing systems of local, national, and global importance. These include medicine, health care delivery, national infrastructure, information security, disaster response, and education.  In addition to faculty from across multiple engineering departments, CSSE utilizes the expertise of researchers from the schools of Medicine, Public Health, Nursing, Arts and Sciences, Business, and Education; and from JHU's Applied Physics Laboratory, already one of the nation's leading centers of systems engineering.
Three Major Components of CSSE​
The primary role of CSSE is to serve as the focal point of inter-campus collaborations on systems research. The Center's Systems Research Group brings together faculty from Engineering, Public Health, and Medicine with a common interest in using systems methods to advance our understanding of complex problems.
CSSE is developing new graduate courses and programs in systems research. These include interactive, in-person courses and workshops in the JHU Whiting School of Engineering as well as in the other academic divisions of the University. As the research programs in CSSE become established, a full-time Master's and eventually a PhD program in Systems will be pursued.
CSSE serves as a source of systems faculty and researchers who are interested in applying existing systems technology and methods to practical problem solving. Clients include the Johns Hopkins medical system, State agencies, industrial affiliates, and other parties within and outside of Johns Hopkins who need systems expertise to solve technical problems.
CSSE actively engages in interdisciplinary research by developing partnerships across multiple sectors.