Welcome to
Dr. Ghobadi's Lab
John C. Malone Assistant Professor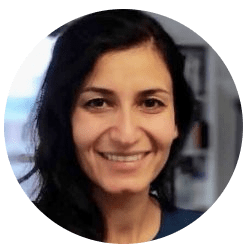 My research is inspired by data-driven applications of operations research. I am interested in both developing theory and empirical work. My recent work has focused on optimization models and algorithms with healthcare applications.
Research Interest Topics: Data-driven operational research, Healthcare, Data analytics, Optimization techniques (inverse optimization, integer programming), Algorithms (approximation, heuristic, deterministic).
Current Doctoral Students
Farzin Ahmadi, PhD Candidate
Nimeesha Chan, PhD Candidate
Fardin Ganjkhanloo, PhD Candidate
Kathy Kha, DEng Candidate

Jing Liu, PhD Candidate

Elahe Mohammadi Siahroodi, PhD Student

Felix Parker, PhD Candidate
Cindy Dong (UG in CS), Chenxi Fan (MS in Systems Eng), Yinuo Fan (MS in Systems Eng), Meredith Gao (UG in Applied Math and Stats), Mung Yao Jia (UG in CS), Shiyu Jiang (MS in CS), Victor Ke (UG in CS), Johnnie Massart (MS in CS), Chen Wang (MS in Biomed Eng), Tianyi Wu (MS in Applied Math and Stats), Shaochong (Shaun) Xu (MS in Systems Eng), Jia Yi (Ady) Zhang (UG in CS), Chi Zhang (MS in CS).
Michaela Corrothers (Alteryx), Wenyi Wang (Harvard University),  Nicky Shengwei Zhang (MIT Sloan), Yuhang Zhang (Vanderbilt University), Lilian Zhou (Amazon).
''Advanced Topics in Optimization" (EN.560.645)
Civil and Systems Engineering Department, Fall
''Introduction to Mathematical Decision Making" (EN.560.250)
Civil and Systems Engineering Department, Spring 
''Operations Research" (EN.560.450, EN.560.650)
Civil and Systems Engineering Department, Spring
''CaSE Coding" (EN.560.291)
Civil and Systems Engineering Department, Spring
Discovery Award, Johns Hopkins University, 2020
John C. Malone Assistant Professorship, 2019. 
Natural Sciences and Engineering Research Council of Canada Post-Doctoral Fellowship (NSERC PDF), 2015
INFORMS Judith Liebman Award for Outstanding Student Volunteer Work at University of Toronto Student Chapter, INFROMS San Francisco, 2014
First place in poster competition, OCAIRO category, 11th Imaging Network Ontario (ImNO) Symposium, Toronto, ON, Provincial Competition, 2013
Natural Sciences and Engineering Research Council of Canada Postgraduate Scholarships (NSERC PGS-D), 2012
Ontario Graduate Scholarship (OGS), 2011
Mart Liinve Graduate Scholarship, Ontario Graduate Scholarship in Science and Technology (OGSST), 2010
Shared Hierarchical Academic Research Computing Network (SHARCNET) Graduate Fellowship, South Ontario Super-Computer Cluster, 2008

First place as a team at the first CORS/VISUAL8 Student Simulation Competition, CORS Annual Meeting, London, ON, International Competition, 2007

First place as a team at the first International Operations Research Case Competition (IORCC), Simon Fraser University, Vancouver, BC, 2007